"One cannot be brave who has no fear."
Title: Renegades (Renegades #1)
Author: Marissa Meyer
Publisher: Feiwel & Friends
Publication Date: November 7th 2017
Format: Hardcover
Page Count: 552
SYNOPSIS
Secret Identities. Extraordinary Powers. She wants vengeance. He wants justice.
The Renegades are a syndicate of prodigies—humans with extraordinary abilities—who emerged from the ruins of a crumbled society and established peace and order where chaos reigned. As champions of justice, they remain a symbol of hope and courage to everyone…except the villains they once overthrew.
Nova has a reason to hate the Renegades, and she is on a mission for vengeance. As she gets closer to her target, she meets Adrian, a Renegade boy who believes in justice—and in Nova. But Nova's allegiance is to a villain who has the power to end them both.
Goodreads | Amazon | B&N | Book Depository
MY RATING
★★★★☆.5
MY THOUGHTS
I had only read Meyer's The Lunar Chronicles so I wasn't sure what to expect when I began reading Renegades and one of the hardest things for me is to read a favorite author's new book/series because I worry that I'm not going to enjoy it. That I've hyped it up so much (because of previous books) that I'm going to be disappointed and be left with an author sized hole in my heart. And since Renegades sounded so different to what she had previously written, I was even more hesitant and cautious than usual. Let me just say, I was not prepared to get the air knocked out of me! It exceeded all of my expectations and it may even be my favorite book of hers!!
The story follows Nova, an Anarchist (aka the "villains" of this story), who wants nothing more than to see the Renegades crumble. When she was just six years-old, she witnessed the deaths of her parents and baby sister at the hands of a gang. She thought, no, she believed that the Renegades were going to swoop in and rescue them but that didn't happen and now she wants vengeance. With the help of fellow Anarchists, she plans to bring down the Renegades but will she be able to now that she is a Renegade?
I don't know if I can properly express how much I LOVED this freaking book!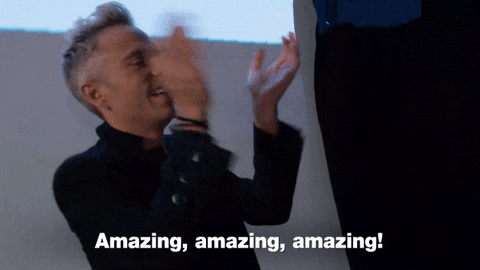 The characters were spectacular and I loved them all! *cough even the puppeteer cough* They are each brave, strong, and badass in their own way. Nova has been through so much and it just breaks my heart. Although she, or should I say Nightmare, is considered to be a "villain", I don't see her as one but that may just be me. I also really like her power which not only is that she doesn't need to sleep, but she can knock people out when she comes to skin-to-skin contact with them. Like, I could use those 8 or so hours that I'd be sleeping to read.
Then there is Adrian who can bring drawings to life. He's probably the purest character ever and I just want to give him all the hugs! He cares so much for his crew and will do anything to protect them. BLESS. I loved his and Nova's interactions because they were so full of sarcasm and humor and just plain old
This was quite literally my reaction to meeting him lol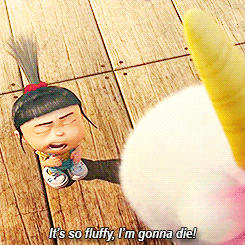 The romance in this book was perfect, in my opinion. It was very minimalist (is that the correct word?) and subtle and didn't over power their character arcs or the story. I can't wait to see what happens between Nova and Adrian, as well as these two other side characters, in the next book!
I, um, also N-E-E-D to know what happens after that cliffhanger-y of an ending! I highly recommend Renegades if you either enjoyed any of Meyer's previous works, love superheroes and villains, or liked Vicious by V.E. Schwab because it gave off a couple of similar vibes!
AESTHETIC BOARD
AND THAT CONCLUDES MY REVIEW OF RENEGADES! DON'T FORGET TO FOLLOW MY BLOG FOR MORE REVIEWS AND SHENANIGANS. UNTIL NEXT TIME!